High everyone.
Tried to follow all steps in this gentleman's video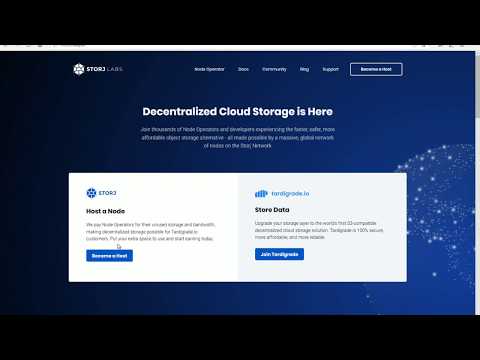 when I click on the "storage node dashboard" app I get "problem loading page localhost:14002"
Here are my thoughts on where I might have gone wrong. I have two ISP's in my house. one from xfinity and one from WOW! cable. I set everything up according to the video above using WOW!/Arris router and couldn't get connected. I realized the Arris router is far way from my mining computer and realized it only downloads at about 5 mbps.
So I switched to xfinity with Deco router.
I then used the Deco app to turn on port forwarding with the following settings
service Type: DNS
External Port: 28967
Internal Port: (blank)
Protocol: TCP
Next, I made sure the IP addresses under port forwarding in the deco app matched what I get when running "ipconfig" under command prompt
After that I ran ps as admin and copy and pasted this New-NetFirewallRule -DisplayName "Storj v3" -Direction Inbound –Protocol TCP –LocalPort 28967 -Action allow
I restarted the computer a couple of times and still no luck.
I am running DUC v4.1.1 if that makes a difference.
Any help is much appreciated